Click the Video Below to Hear What Others Have to Say…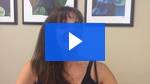 I wish I had done this ten years ago
I feel ALIVE!
Dr. N, I HAD to write and tell you - I'm doing so amazing!!!
Besides the fact that I feel ALIVE, I have much more energy, endurance, feel alert & clearer thinking!!!
ALSO! I Started at 186/187 ... I'm down to 176.6!!  Recently my body started to let go of this weight in the last two weeks or so.
Thank you Lord!! My body is healing and balancing out!!! I just feel SO AWESOME!!
For the FIRST TIME IN MY LIFE, weight is falling off of me with out me killing myself to lose it!!!  I haven't even been exercising!!! This has NEVER HAPPENED TO ME. Amazing to me!!  Feels fantastic to know my body is healing & balancing!
Thank you so much, I can't wait to see what happens next ... All this in just 43 days?!?
With lots of appreciation,
Shannon, 35
Answers after years of searching
For the last 12 years I have seen every specialist you can imagine and nobody could explain my brain fog, chronic fatigue and poor sleep.  I'm down two dress sizes in less then two months, sleeping through the night and actually feel like my age again.  This is fantastic!
- Samantha, 32
My MD said I should just get used to being fat!
When Jenn walked into her primary doctor's office and told her she was tired and having a hard time losing weight, this is what she told her:
"Well, you're almost forty.  You should just get used to being fat.  Do you want an antidepressant for the stress?"
Jenn wasn't satisfied with that and wanted a different answer.  Here is what she said  just a few months after we met.
Dr. N,

I know you are probably busy today, but I was sharing my recent lab results with my husband last night.  We are both quite impressed with my progress.

I know we have a lot more to do, but this is amazing.  It prompted me to go through some pictures to show you what a difference I see in the mirror.  The picture on the left is from July 2013 and is the last picture I ALLOWED to be taken of me before I started seeing you.  Seeing my face just made me depressed.

The other picture was taken on New Year's Eve.  Aside from being in different locations, the only difference is that I have eyeliner on for a New Year's gathering.  Otherwise, I am wearing the same make-up.   I am sure that you can see the difference!
Click here to watch a short video of Jenn giving her testimonial!
BEFORE

AFTER

I feel great! No gut issues and I'm losing weight...
I so want to let others know my experience with Dr. N's protocol that I've been on for the last two months.  I am a "young" 67 year old recently-retired RN with a Masters' Degree in teaching.  Prior to seeing Dr. N I had not been taking care of myself and had gotten into a pattern of feeding my stressors  instead of eating healthy.  I had numerous digestive issues, bloating, abdominal pain, weekly vomiting and diarrhea, indigestion and a very large hiatal hernia.  I had constant nagging headaches, sugar binges and had been omitting fruits entirely and for the last 2 years.  Moreover I had tried unsuccessfully to lose weight with a popular diet product which is high in soy protein.  I also have joint pain and am overweight.
After Dr. N did a comprehensive history and the initial testing came back he told me that I had a deficient immune system, was anemic and had a severely leaky and infected gut.
I was put on a balanced diet of lean meats, fresh fruits and vegetables with no grains, sugar,caffeine, candy,etc.  I found it to be very difficult at first - I craved my old diet of carbs but I lost 10 pounds the first  2 weeks of being on Dr. N's protocol.  Despite a few costly missteps  I am a full-fledged believer in Dr. N's work.
Now for the best part.  I feel great! No digestive issues, my weight continues downward and I'm eating healthy.  I have no cravings.  I eat 3 meals a day and a small piece of fruit.  I drink a protein, vegetable and fruit shake every morning which gets me going.  My dry skin is now healthy, I have a lot more energy and feel and look even younger than before.  I also have lost that "foggy" feeling in my brain.  I have even joined the Y and have a exercise routine with a trainer.
I have a fun-filled bucket list to get to before I leave this world and for the first time in years I feel like I can actually do it.   Thanks Dr. N for the opportunity to share my success story with others.
Linda, 67
Feel Awesome - Thanks for all you've done!
Dr. N - I couldn't wait until my next appointment to tell you about today's run.  I felt soooo good today!  I ran 5 miles at the trail this morning.  My first goal was to just feel good in the run and my secondary goal was to do an average 11:23 pace  in order to let my body heal. Well I'm happy to say I really hit pay dirt today!
Week 1     14:42     Lot of walking and felt awful
Week 2     13:24     Ran 1 minute/walked 1 minute, didn't feel bad or good, but was pleased with being able to do the pattern consistently
Week 3     12:44     Ran 2 minutes/walked 1 minute, same observation as above
Week 4     12:03     Ran 3 minutes/walked 1 minute, very pleased with the progress and maybe felt a smidgen toward the good side!
Week 5     11:23     Ran 4 minutes/walked 1 minute, felt awesome! Talked the whole time, 4 minute run times flew by!
And another observation about today's run....I ran the whole way up and over the overpass and while running up the whole time felt hard, it was that glorious feeling of a good hard effort, not the "I'm dying here!" feeling. I haven't felt that in a long, long time.  Thanks you so much for all you have done for me!
Diane, 59
No help for Hashimoto's until I met Dr. N
I was diagnosed with Hypothyroidism three years ago but still did not feel well despite medication.  After fifteen years of treatment for autoimmune disease I was still not well - until I met Dr. N  After reviewing my health history and test results Dr. N proposed a three-phase six month treatment plan to support and control my autoimmunity.  I am currently in my fourth month of the program and am so very pleased with my progress - I feel much better already.  Thank you Dr. N!
- Rita, 79
Hashimoto's Results in 2 Weeks!
I don't know if I'll ever be able to adequately thank Dr. Noseworthy for helping heal my immune system. I have autoimmune thyroid disease and when I came to see him a few weeks ago, my biggest complaint was my head feeling woozy. I felt like I was going downhill quickly. Within two weeks after seeing him and beginning treatment, I felt like a new person. My head was 98% better, I had more energy, and felt like I was getting back to where I was before I had Hashi's. That is huge for me! I'm looking forward to continued inprovement, getting my immune system controlled, and feeling even better. Thank you Dr. Noseworthy!!!
–Dotty, 56
Dr. N explains things so well
Thank you for taking the time to go over the results with me. You explain things so well!!! I'm so grateful for the knowledge God has given you to understand the human body and the ability you have to share that knowledge with others.
Dawn, 41
Caroline M
I recommend Dr. Noseworthy for his great work and detailed explanations given to his clients.
–Caroline M, Montreal Canada
Mike M
Dr. N has always displayed the highest professionalism and care in all of his dealings with me.  His attention to detail and overall sense of genuine care for his clients is superb.  His ability to understand a situation and narrow it down to the most crucial aspects is uncanny and has proven to produce outstanding results.  I will continue to recommend Dr. N to my family, acquaintances, and business associates.
Mike, 42  Florida
Lisa C
Dr. Noseworthy helped me when nobody else could!  I have suffered for decades with debilitating migraines, joint and muscle pain and no matter what I did I could NOT lose weight.  After some very thorough testing he told me I have an autoimmune thyroid condition and was eating foods that were triggering my immune system to keep me inflamed.  Once we modified my diet and got control of my immune system and inflammation using nutritional supplements not only did I lose weight rapidly but I have not had a migraine in months!  And I'm back to the gym and feeling stronger and younger than ever.  Thank you Dr. N I am forever grateful!!!
Lisa C, 51 Newfoundland, Canada